As a lampworker, I find that I grow more enamored of lampworked beads every day.
ALL the beads!
So, I often find myself falling in love with a new artist and liking their Facebook page so I can get as much eye candy in my news feed as possible! So, it was inevitable that once I came across the work of Larissa Spafford, a lampworker and jewelry artist living in Oregon, that I would become immediately enamored.
Many artists will have some sort of promotion for people who follow their Facebook pages. If I don't have a sale in my Etsy store, I'll have a discount in my Etsy satellite store in my Facebook fan page. Larissa, on the other hand, GIVES PRETTIES AWAY (!) and this time I was the super-luckiest girl and won this!!!!
I'm sure, understandably, that you're feeling quite jealous right now. I'm sorry. Here's what to do. First, head right over to Larissa's Facebook fan page and like it, so you can be in the running for the next giveaway she does. Obviously, that doesn't address your immediate need to look at and have one for your self. For that you should head over to her Etsy site and check out the eye candy she has waiting for you there! Her specialty are her circles and flowers, like these: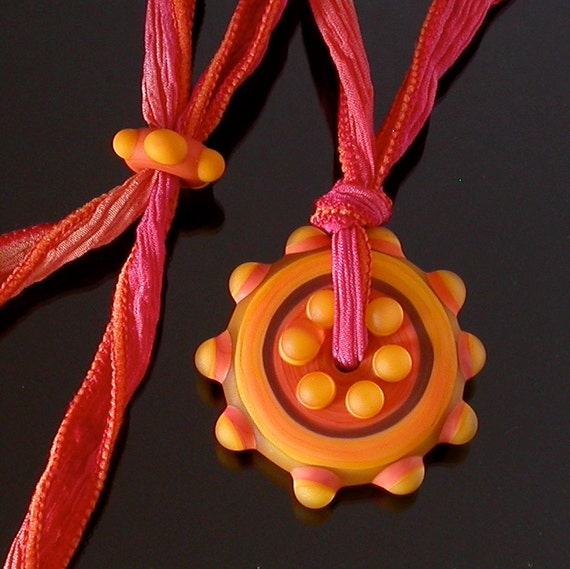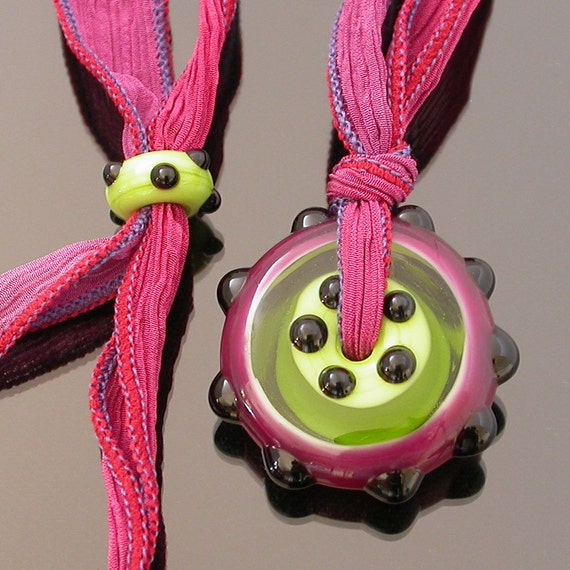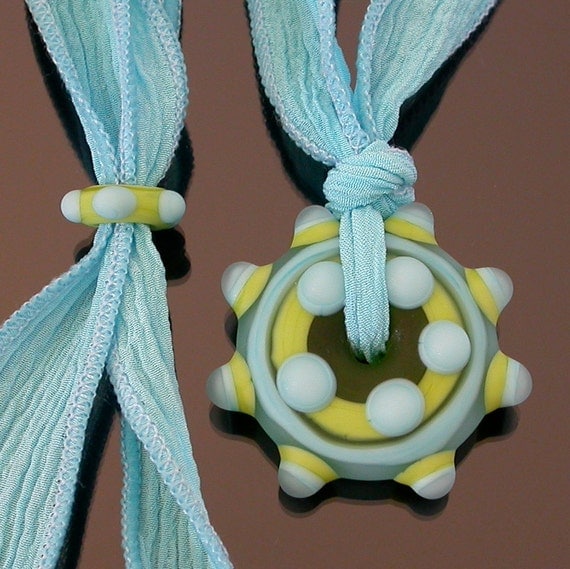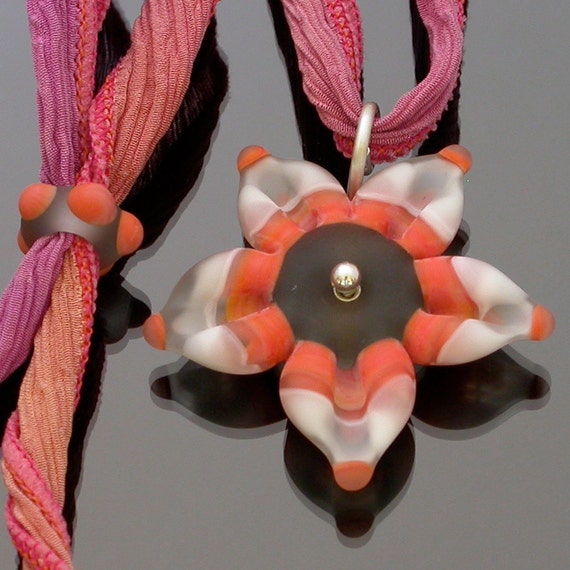 WOW! SO pretty! She also has other lines of lampwork jewelry that are a little less color and more sophisticated, so you should definitely look at that, too!
Thank you so much, Larissa! You are so talented and I'm proud to have one of your necklaces to have for my own! It's SO pretty! YAY!!!!
Thanks for stopping by!