I had a relatively quiet day yesterday, so I took advantage of the opportunity to post some of my accumulating new work on Etsy! Just click on an image to go to the listing. Enjoy!
I call these three beads my Grunge Valentine collection. They have a tubular base bead made with layered shades of color. I then built a 3D heart on the bottom of each, then embellished the beads with dots, swirls and squiggles. They are meant to represent the idea that love is not always simple; sometimes it's chaotic and messy, but it's still love.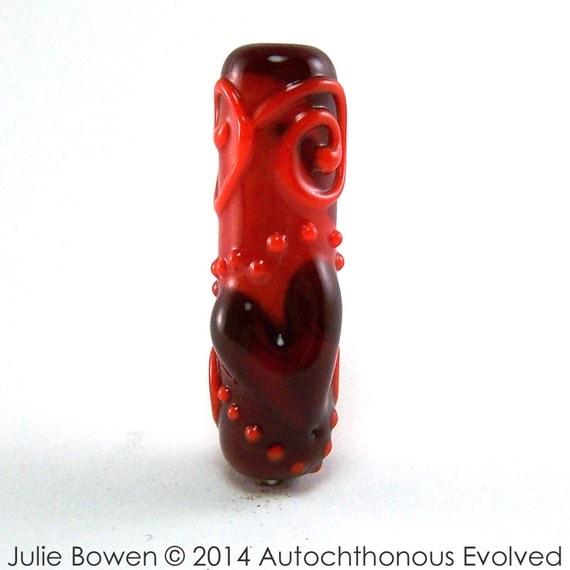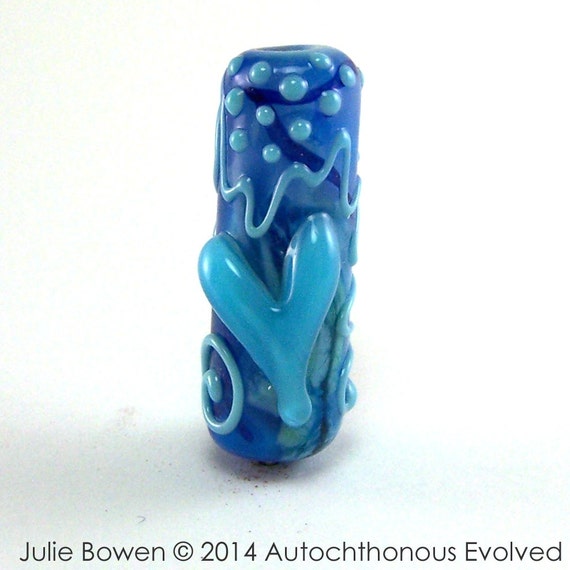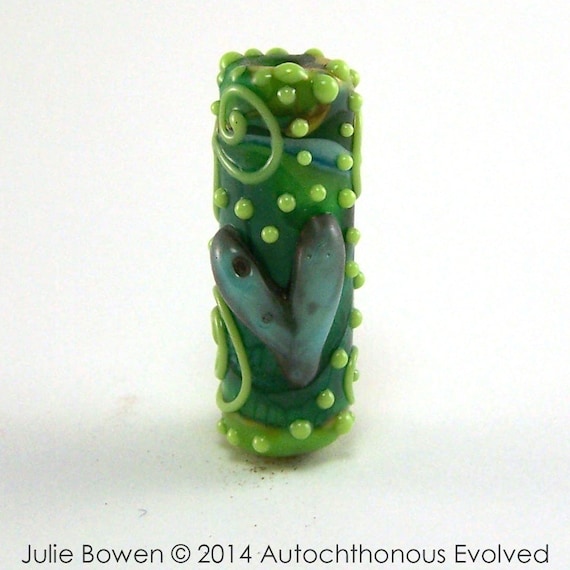 These two are continuations of a series of beads I've been working on for about a year. This is one of my most popular styles at art shows, so I haven't had enough to put online until now. The main flowers are handmade murrini on a blue sky background. I added the stems and grass with very fine stringers of the very rare Green Dalai fron Trautman Art Glass, which I use because of the complex combination of green and blue that it creates. The little embellishments I add change from bead to bead, but small wild flowers and ladybugs are common, like here.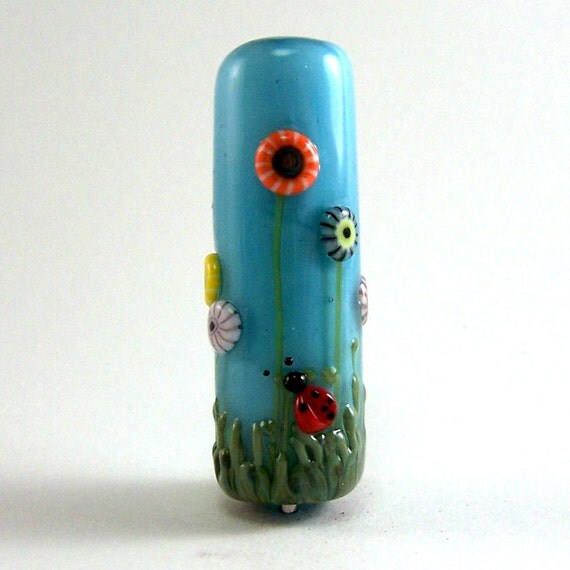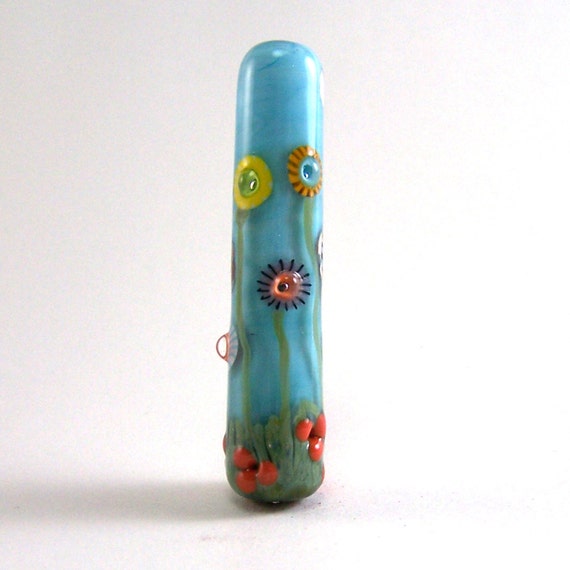 Eggs! These are always fun around Spring and Easter! Of course I had to go festive and bright with the decorations.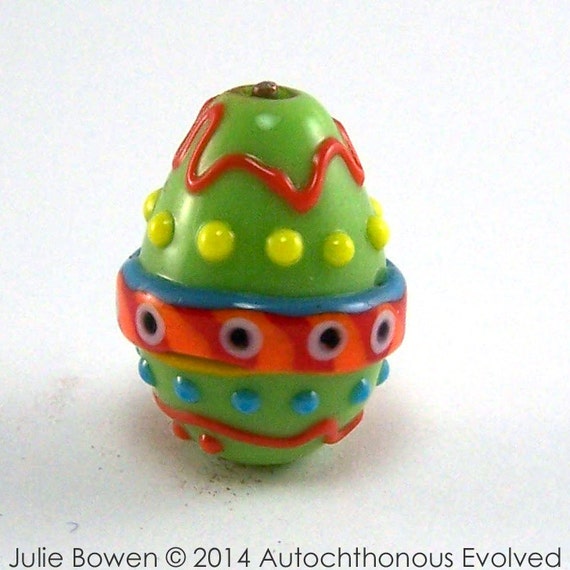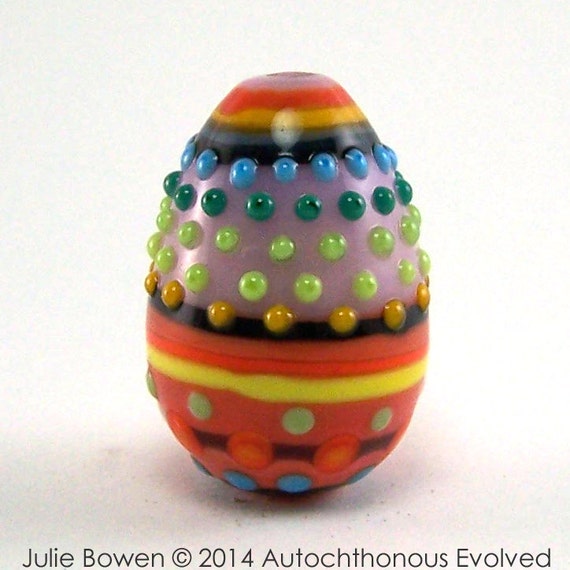 And finally a couple large straight sided lentil beads. Straight sided lentils are different from traditional lentil shaped beads because they have a flat edge rather than a thin ridge.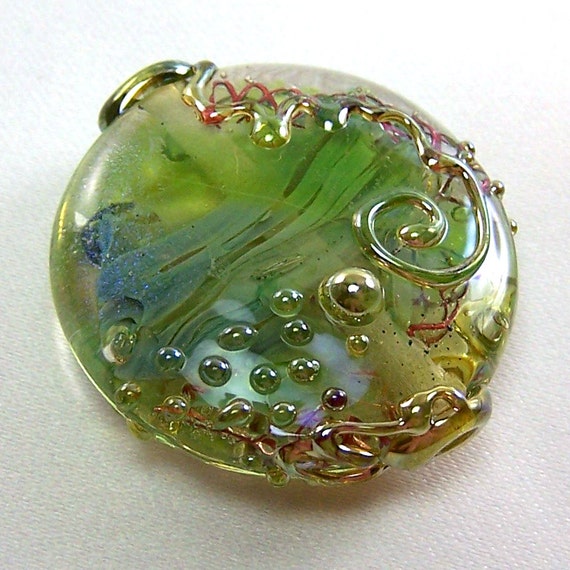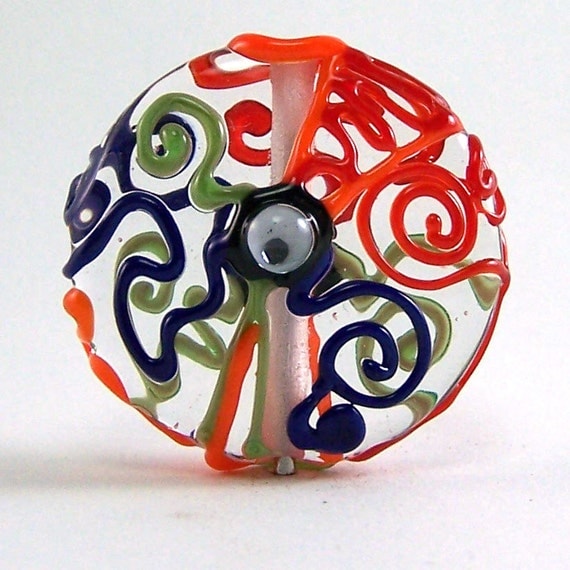 I have eight more lentils to post, hopefully today, so keep your eyes peeled! I also have five beads in a new organic style that I've been developing for a client of mine. They are very feminine, layered, and sparkly!
In other news, the new Art Bead Scene challenge is up and this month's inspiration art is pretty great, so I'm thinking of giving it a go. How about you?!
Thanks for stopping by!